My Experience Counts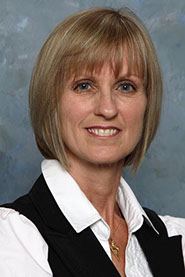 When it comes to hiring any professional, training and experience counts.
You've all heard the expression that "you get what you pay for".
Having said that, why should you choose to hire me as your lawyer or mediator?
I'll tell you why you should hire me:
I have more than 25 years of experience as a family law lawyer, representing hundreds of clients in all types of family matters.
I understand the impact of separation from a child's perspective. Until recently, I worked as a panel lawyer for the Office of the Children's Lawyer. I have represented hundreds of children of all ages in family law matters.
I have also worked as a panel lawyer for the Family Responsibility Office, which means that, I have experience handling enforcement of family support payments.
I have specialized training to practice Family Mediation. Why is this important? Firstly, not all lawyers have taken this training AND secondly, not all mediators are lawyers. I am both a qualified Family Law Lawyer and Mediator.
I have also received specialized training to practice Collaborative Family Law. Not all lawyers have this training either.
Most importantly, you want to hire me because I care. I care about you. I care about your family. I am very passionate about my job and I love what I do. I want to help you and your family settle your differences, with dignity and respect.
Don't just hire the lawyer with the cheapest hourly rate or a mediator with little or no legal training in family law. Before you retain someone, do your homework. Find out if that person has the right qualifications to be the right person for the job. Find out exactly what you are paying for. If you are looking for someone to get the job done right the first time, you can definitely count on me.
Lastly, when choosing which lawyer or mediator to hire, remember how important your family really is. Remind yourself that "ONLY FAMILY MATTERS".
For more on why you should retain me, read this letter from Linda Feldman,
Counsel at the Office of the Children's Lawyer.